P10000PT-1 AHD Pipe Inspection Camera System with Big Cable Wheel(120M)
1.3MP AHD Pan and Tilt Pipe Inspection Camera System (60M/120M)P10000PT-1 
Here there is an upgrade suitcase and adding a manual focus function.
Mainly Application
Wall Pipe Inspection 

Underground Pipe and Drain Inspection 

Other Visual Applications 
Detail spec as follows:
1. High Resolution Video Camera Head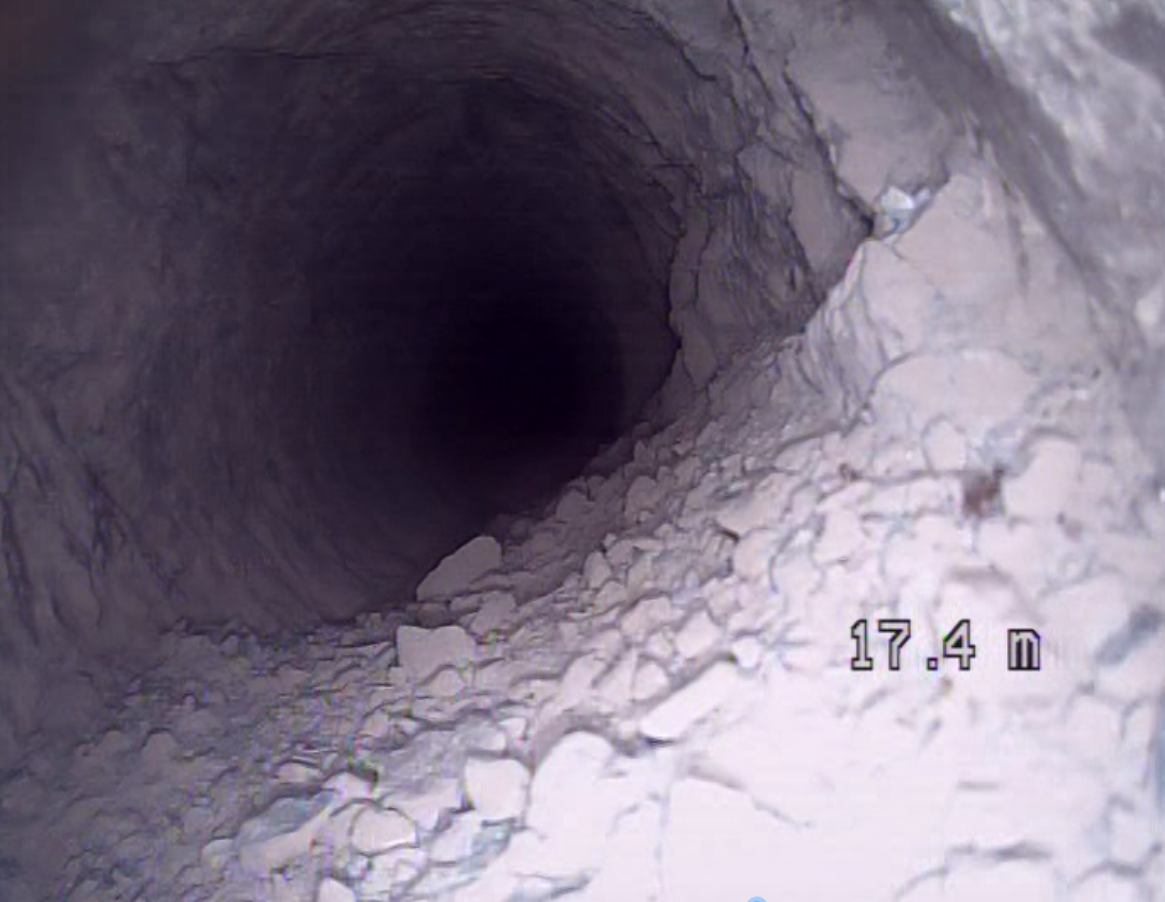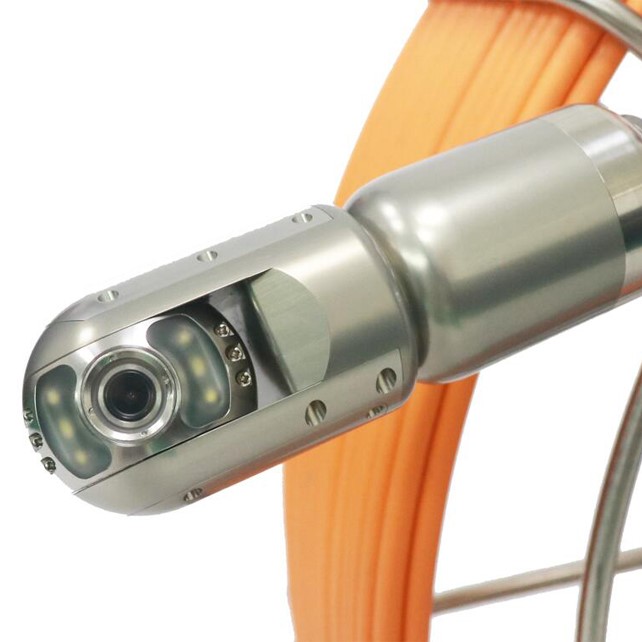 * Camera size Ø50mm x 154mm, sensor 1/3" CMOS ,1.3MP pixel
* Waterproof IP68 up to 10 bar
* View range 120°
* Rotation: Pan 360°, Tilt 180°
* lens position automatic reset
* Slip coupling for rotation axle
* 6pcs high light LED lighting adjustable
* Detachable with pins type connection to Cable Reel
* Lens window sapphire glass
2.Easy of Operation Control Box and Monitor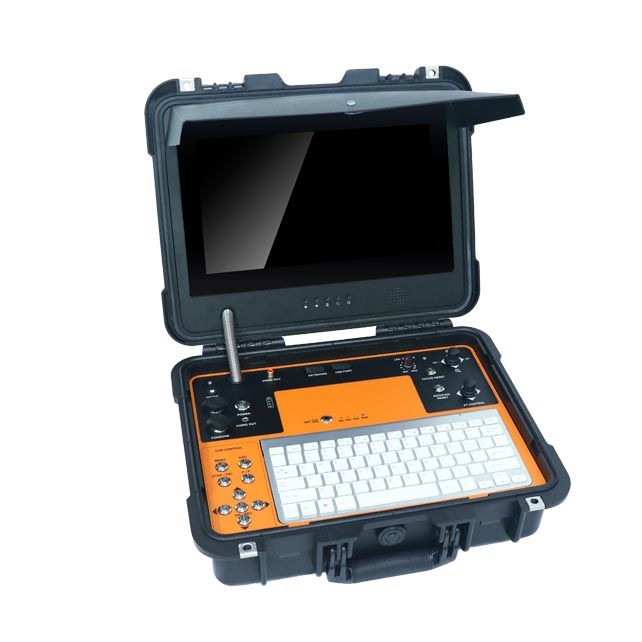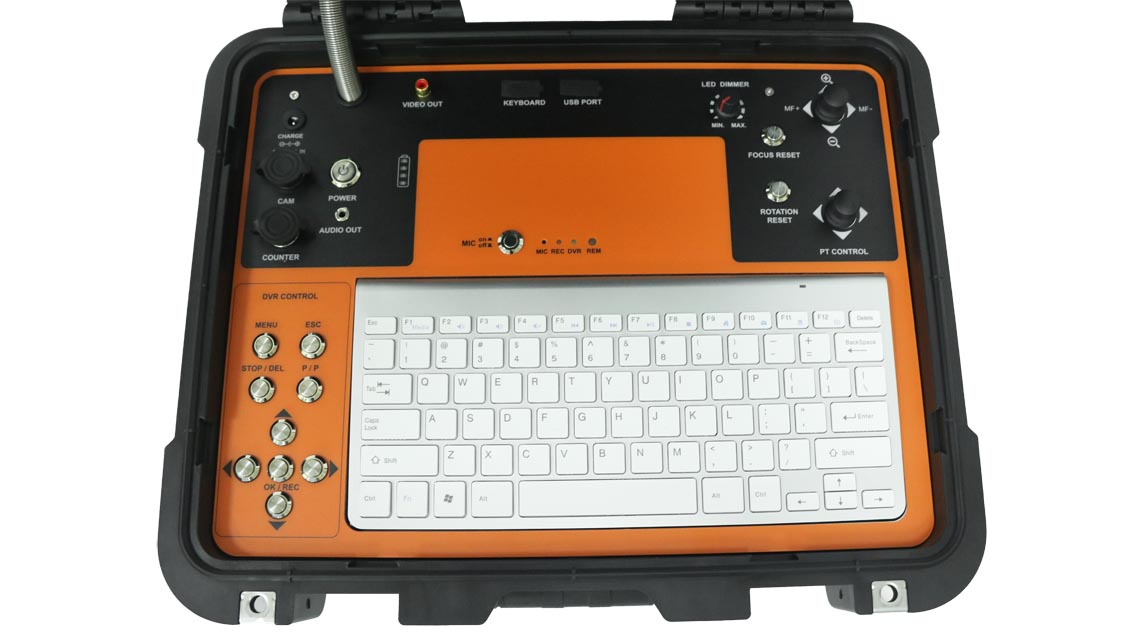 *13"HD IPS LCD Screen, 1280X720 resolution

* PT camera Joystick. One joystick to control the movement of the PT camera, the other one for the mannaul focus function.
  That means when the camera is close on the pipe wall,we can adjust the focus to win a good image.
* HD DVR SYSTEM with recording 720P video, auido and photography function
*USBbluetoothKeyboardrealtimetypewriting                                                 
* Video input 
* Digital meter counter function, display on the screen
* 8800mA rechargeable Li-ion Battery Pack
* Battery level indicator
3.Flexible Cable Wheel.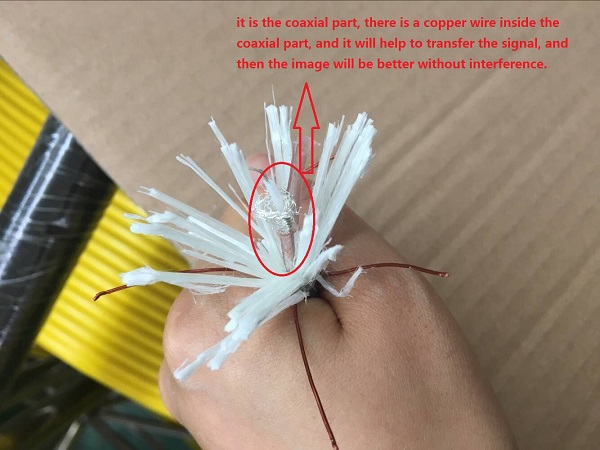 * Fiberglass push rod cable
* Cable diameter ø9mm
* Cable length from 60m to 150m optional
* Reel size 70 x 28 x 84cm
4.Long Burn- time and Rechargeable Battery and Charger

* 8800mA li-ion battery          
* AC110V-240V 1.5A power charger
* Charging time 5hours, working time 6-8 hours
5.Skid for Keeping Camera Center In the Pipe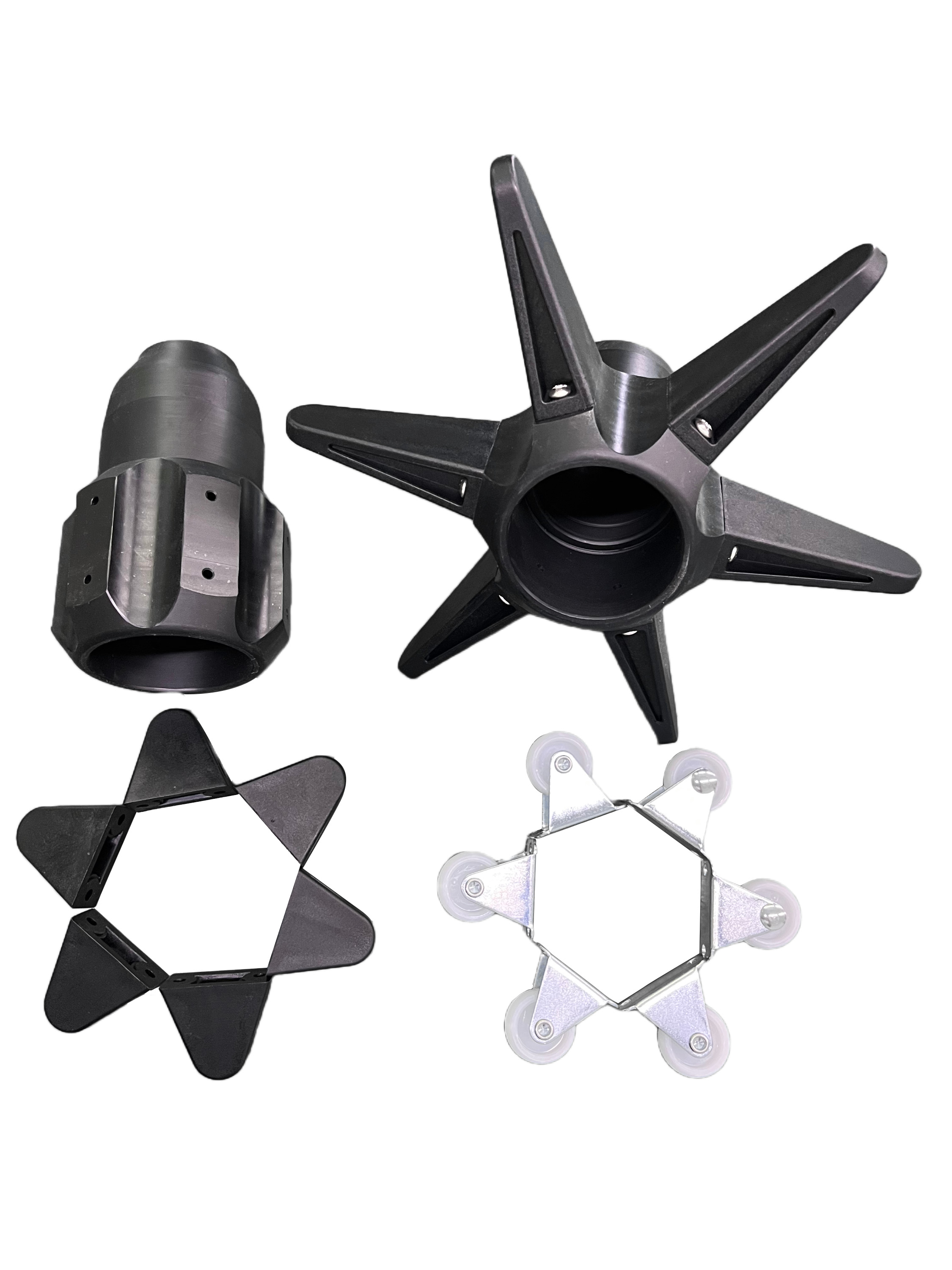 6.Stainless Steel Skid(Option)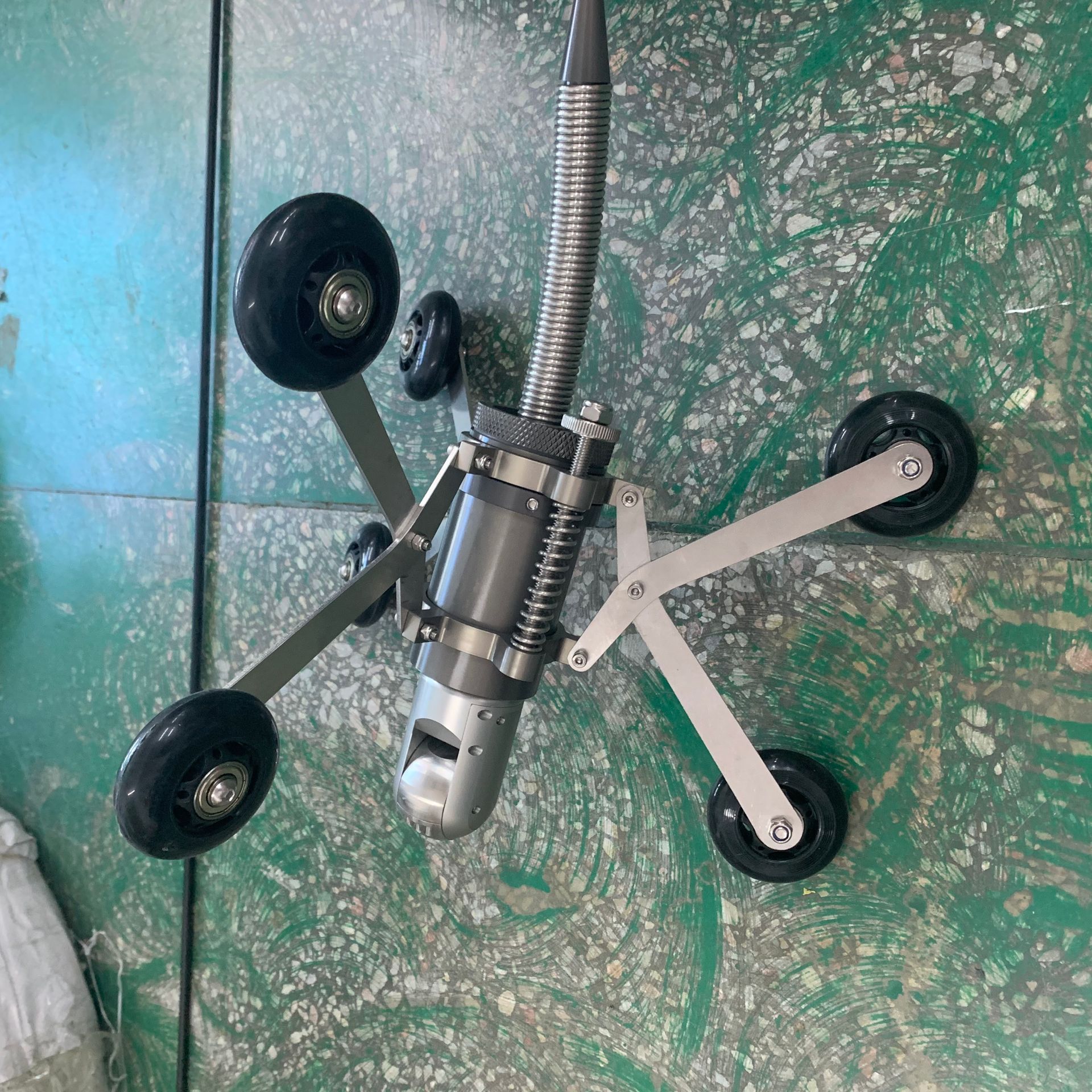 8.Packing 
2pcs Packing carton size:
48.5*21.5*42.5cm;
59 X 35 X 69cm
Total weight: 27kg

Good feedback from the sites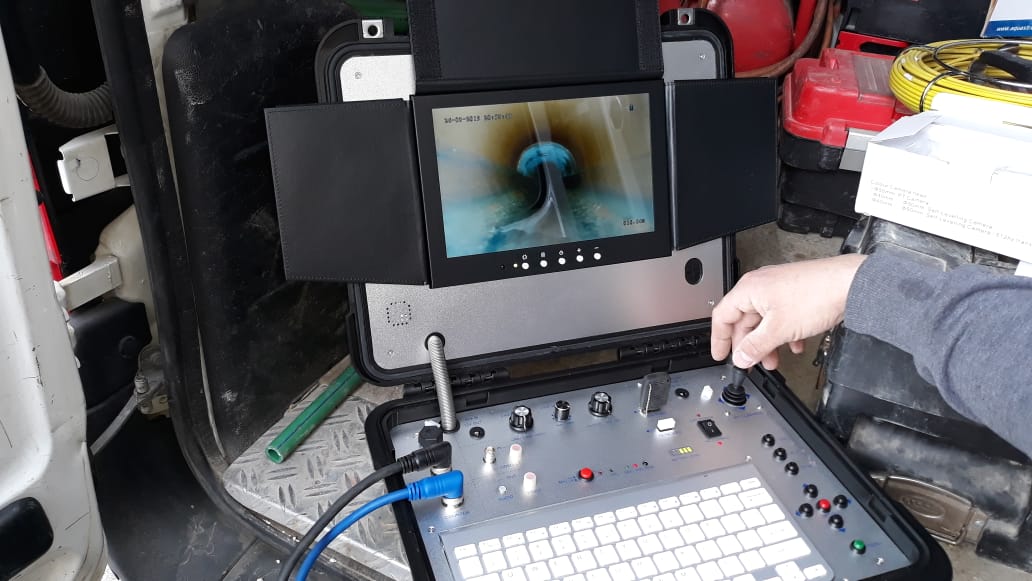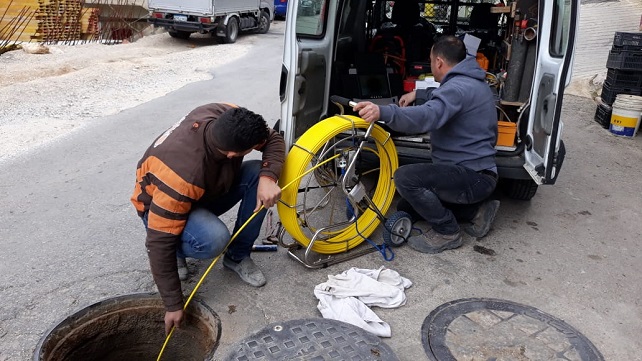 Detail spec for the P10000PT-1(Upgrade)

1.3MP PT Pipe Inspection Camera system Spec P10000PT-1(13inch screen).pdf
You may also like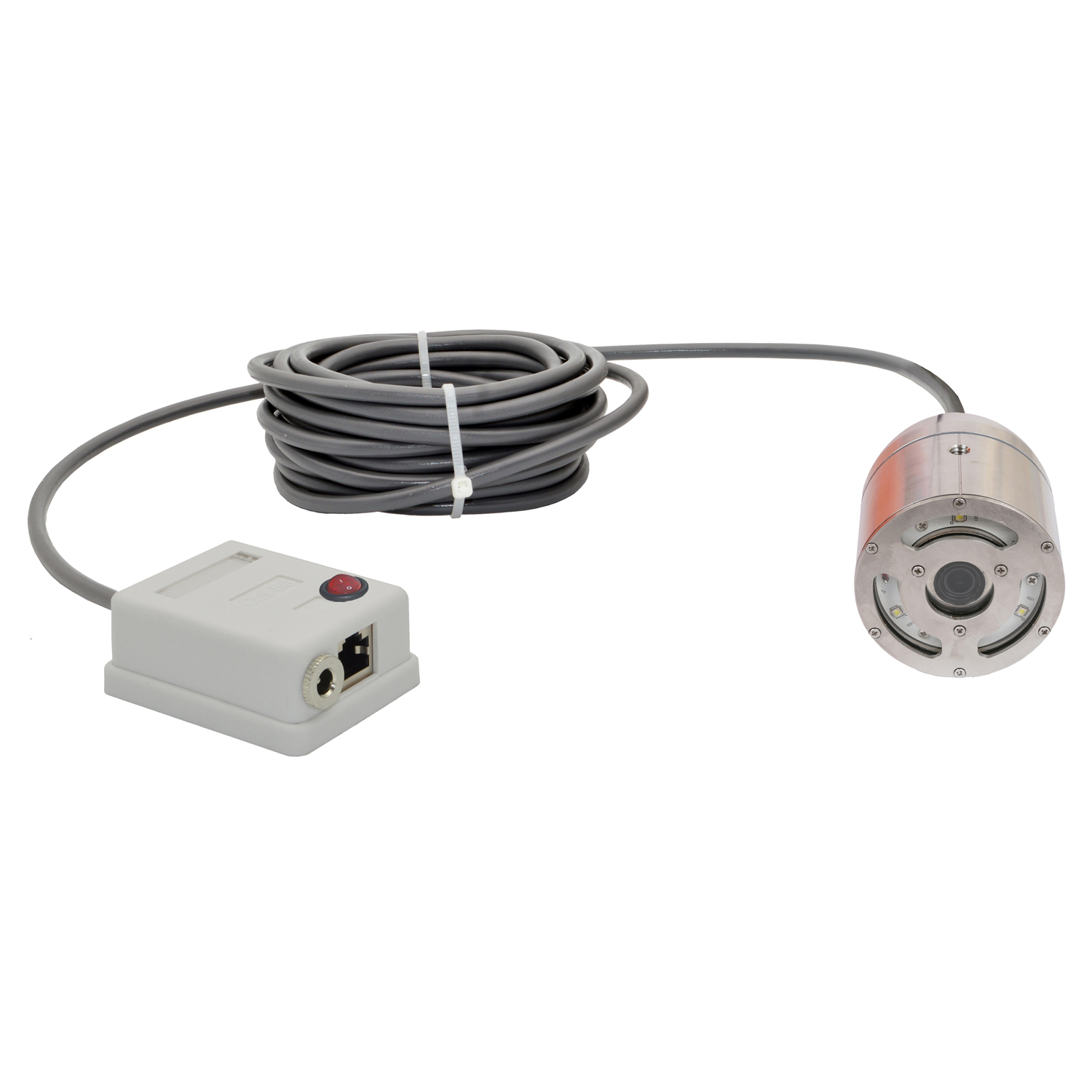 1.1440P Full HD(5MP 2592*1944@15fps; 4MP 2560*1440@25fps; 3MP 2048*1536@25fps ) 2.Lens:3. 6 MM, Angle: 78 ° 3.3 pcs Ultra bright white light 4.Anti-pressure: Anti-water pressure:1000KPa